Over the past several months Angela has had the pleasure of developing a kinetic sculpture for the Scouting Memorial Project,- a special new memorial that will give deserved remembrance to all members of The Scout Association who have given service to Scouting, with a special mention for those who have suffered through conflict.
As we prepare for the installation in a week's time, we thought you might enjoy some behind-the-scenes shots of the progress. Follow the images below to see how the artist's interpretation of a "campfire" is coming together in the form of a kinetic sculpture.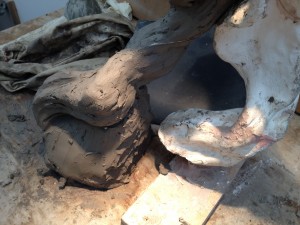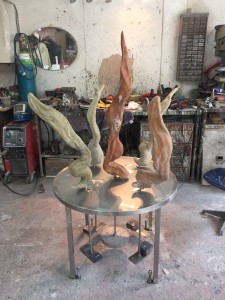 The sculpture and memorial will be unveiled on 5 June 2016 at the National Memorial Arboretum.